Friends of Grappenhall Heys

The "Friends" of Grappenhall Heys is our PTA: a vibrant, effective and fundamental part of our school.

The aim of "Friends" is to:

- Maintain and promote our school's strong community spirit, within the school gates and beyond

- Organise events to enrich everybody's time whilst part of the school

- Raise funds - To enhance the education of and wellbeing of, all pupils

- To support local and national charities
Who Are Friends?
"Friends" are the people bought together through Grappenhall Heys School; so every adult involved with our school – be it parent,teacher, carer, member of staff, grandparent - is automatically a Friend of Grappenhall Heys.

You can be as involved in Friends activities as you wish. Whether it be making cups of tea on Grandparents' day, buying raffle tickets, overseeing an event, using Easyfundraising when shopping online, or just coming to dance the night away at the school's annual summer ball...
…any support you can give will be much appreciated!
As a registered charity, Friends has an elected committee. For 2020/21 the committee is:
Chair: Jennifer Potter
Vice Chair: Charlotte Banks
Honorary Treasurer: TBC
Honorary Secretary: Michelle Clarke
We need you!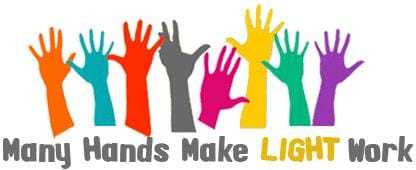 Without your help, Friends cannot exist, and the school would not be quite such the wonderful place it is. There is always plenty to do… and, with a natural turnover of parent helpers as pupils progress to high school, there is always a need for more help…..so please DO get involved!!!
To get involved, all we need from you is enthusiasm and a little time. It is an excellent way to meet other parents, share ideas and become more involved in your child's school. Please spare some of your time if you can - you won't regret it!
Without your generosity (of spirit and wallet!) we wouldn't be able to keep going. So please join in and build on the fantastic community we have at Grappenhall Heys…let's all contribute to our school however we can!
Meetings
Friends aim to hold one full committee meeting each half term. These are held in the evening, usually over a glass of wine!
The next meeting date will be announced on our Facebook page and the school's weekly newsletter. Please try and come along if you are able… we are always thrilled to see new faces! There is no pressure to do or say anything at the meeting, just come along, enjoy a glass or two and find out what is going on in school!
Friends Virtual AGM is 23rd Sept 2020 at 8pm. if anyone is interested in attending please contact the school for meeting details.
Events
Current Events for Autumn 2020
We are currently running a Loose Change Amnesty with class who brings in the most loose change winning a Movie afternoon with sweets.
We have a Bags to School collection on October 12th 2020
Friends organise numerous events throughout the year to enrich everybody's time at our school. Events are varied and can be for the pupils, families or adults only! Whatever the event, they are always great fun and enjoyed by all!
Our Summer Ball 2019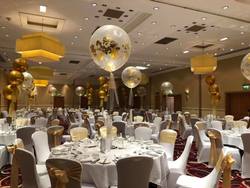 Please 'Like' our Friends' Facebook page to stay informed of upcoming events, or checkout the Friends section of the school's newsletter. There is sure to be something that tickles your fancy coming up soon!

Events from 2019/20 include:




Colour Run

Grandparents' Day

Family Bingo Night
Christmas Family Day

Children's Movie night
Mothers' Day Tea
Children's Spring Disco
Spring Fair

Fathers' Day
Children's end of year Miniball
Summer Ball
Friends are always open to new ideas, so please get in touch if you have a suggestion for an event; either speak to your class representative or message us via the Facebook page.
2018 / 2019 spending includes...

Year 4 Iron Man sculptor experience


Pantomime performance for the children in school

A significant proportion was spent on our school library project, which has been amazing for the whole school. Click here to read more about this.
2017 / 2018 spending includes...

Spaceman workshop for Year 2


Chinese cultural workshop


Poetry day with Ian Bland


Allegrodance performance


Young Voices trip


Early Years Stockley Farm trip


Brindley Theatre pantomime trip


Year 4 Iron Man sculptor experience
Friends and the school are delighted to be able to support local and national charities wherever we can. Activities have included cake bakes, dressing up, PJ days, sponsored walks and Christmas gift donations amongst other things.

If you are a little short on time, don't worry! There are lots of other, very easy and very effective, ways to pitch in:
Help us raise money when you, or your business, shop online:
Easyfundraising is a great way to help raise money for the school at no cost and very little effort to yourself. Almost every retailer imaginable is listed, including Amazon, Ebay, John Lewis etc. These retailers will donate a percentage of your purchase to School once you checkout. Please see the EasyFundraising website and search for 'The Friends of Grappenhall Heys Community Primary School' to sign yourself up. The donation reminder and app make it incredibly pain-free to use.

It is so simple and costs us nothing, and, as at the end of 2015, this had raised £1,818 for our School. If we all made use of this, we could raise so much more, so please have a look.

You can also raise money for the school when you buy through Yellow Moon, an online craft and toy retailer. Simply search for the School at checkout and we will get 10% of the value of your purchase….at no extra cost to you!
No more lost property?! No more sewing?! No more iron burns on fingers?! Stamps are the fastest way to name all your belongings... from clothes to pencils to bottles. It takes seconds to do and lasts up to 50 washes. Check out stamptastic.co.uk.
If you decide to make purchase, quote GRAPPENHALL at checkout and they will donate 30% of your sale to our School.



Join the School's 100 Club

The 100 Club is the School's very own regular cash draw. Draws take place at the open assembly at the end of each half term, so there are 6 draws a year. Currently, the winning tickets gets £100 each draw!

One monthly subscription costs £1 - you can buy as many subscriptions as you like to boost your chances of winning. If yo would like to join the club, please complete the standing order mandate form, so that your subscriptions are paid automatically each month – no hassle! Your completed form can be returned to the School Office. Good luck!!!
Donate raffle/auction prizes
We never cease to be amazed by the generous raffle and auction prizes donated for our events throughout the year. These make such a valuable contribution to our fundraising activities. ALL donations and gifts are gratefully received.
Help us to benefit from your employer's charity MATCH FUNDING scheme
If you work for a company that has a charity Match Funding scheme, any money you raise could be as much as doubled, by your employer. It is another no brainer of an opportunity to raise a large amount of funds, which we need to make more use of!
Any high street banks, building societies,supermarkets or large corporations you may work for, are likely to do Match Funding. However, these schemes are not exclusive to the major corporate giants, so please check. If you work for an independent company, they may also be interested in charitable giving through match funding.
Our school would be so grateful if you could check whether your employer operates a Match Funding scheme, and if they are willing to 'Match Fund' any of our events. Companies may match the fundraising total for an event, or for the stall that their employee is working on. If your employer does offer a scheme, usually, you, as the employee, will need to supply them with a letter from Friends detailing the date and nature of the event, together with the total raised. Easy peasy!