Pupil Voice
We ask our lovely children what they think about life at Grappenhall Heys...
We value what our pupils think and hold regular Pupil Voice Forums and Pupil Voice Surveys to get their opinions about school life.
Pupil Voice Forums



The children from Year 1 to Year 6 are split into groups containing three or four children from each class. These groups then visit different teachers to share their thoughts on what they enjoy about each subject, how we can help them learn and their suggestions as to what we can do better!





We also invite in our governors so that they can learn from our children too.


Older pupils use wesbites, such as Flinga, to record their thoughts.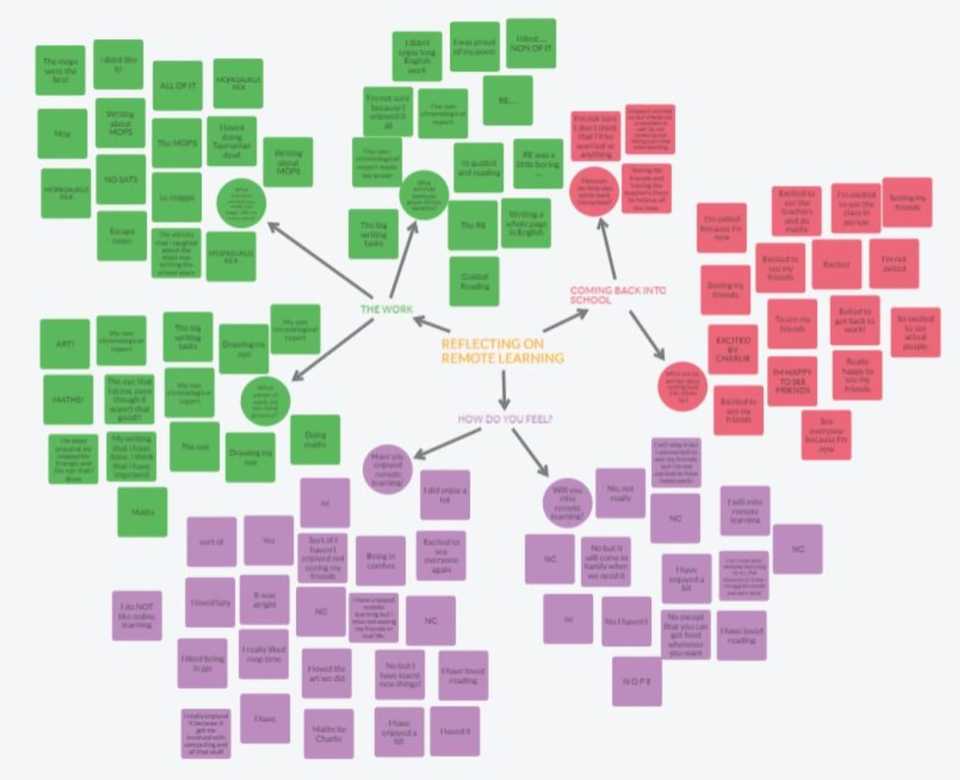 Pupil voice feedback can be found on our subject pages in the Our Curriculum section of the website


Pupil Voice (on Remote Learning February 2021)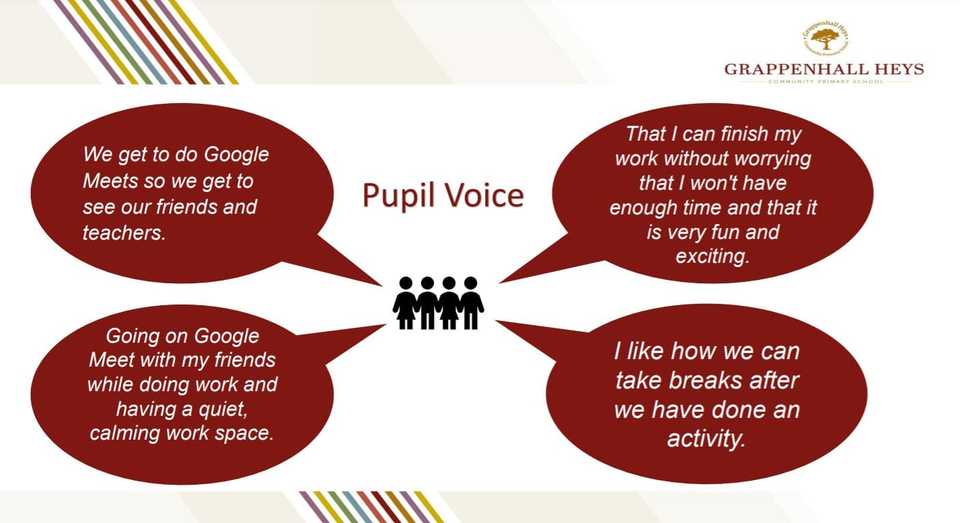 We received over 140 pupil responses to our February 2021 pupil survey; 92% of our children said that the feedback from staff was just right and helps them to progress.