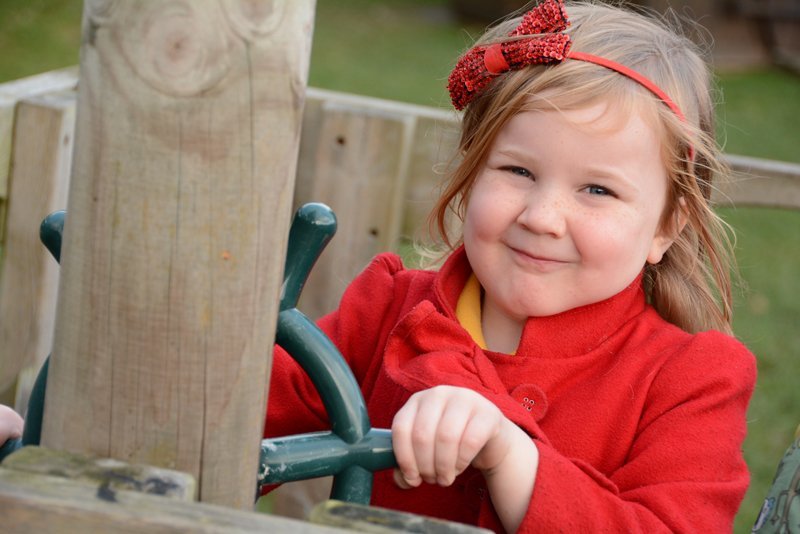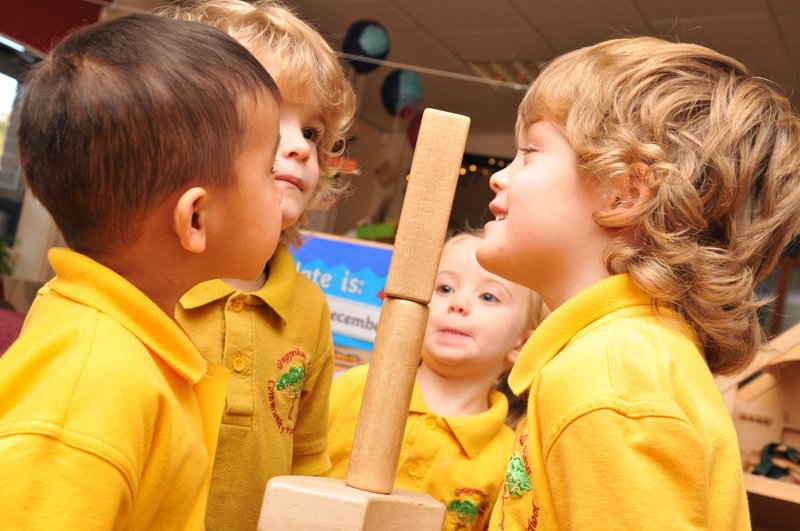 Welcome to Early Years
At Grappenhall Heys we believe that the Early Years Foundation Stage is crucial to enable the children to thrive in education and everyday life. Our calming and communication-friendly environment provides a multi-sensory experience filled with well-paced and variable learning opportunities that build the children's knowledge and develop skills in all areas. Our children are continuously immersed in active and enjoyable experiences, commonly using natural materials to bring learning to life. These include leaf graphs, melting ice in sea water, weaving and mark making with natural materials to create blossom trees, and exploring the vocabulary and movements the woods outside brings to life.

Early Reading underpins the philosophy of our Early Years curriculum. There are examples in every area of the setting, which maximise opportunities to learn and nurture the children's interests: the wonders of the reading corner and the way in which the "small world area" reflects a current story book; the music wall; vocabulary displays; mark making boards and the intricate resources in the outdoor cupboards. Our children develop resilience and challenge their learning as they revisit activities indifferent ways. For example, when children develop their motor skills on the balance bikes and through obstacle courses, they also develop social skills by exploring signage on the road when cycling on the school's track.

The indoors and outdoors are carefully aligned and well resourced to enable the children to revisit a topic, such as measurement in the mud kitchen, and our outdoor stage allows children to express the movements of a character from a book with colourful props and costumes. Children develop their questioning skills thoughtfully when exploring, often taking an activity beyond an initial task. For example, investigating sea life in a book led to a whole-class exploration of the largest whale in the world outside in the playground.

We value the unique strengths of each child and, following a seamless transition into the setting, we enjoy celebrating diversity within our community, regularly welcoming visitors to provide first-hand experiences. Our learning in the local environment at the walled garden, for example, develops our shared understanding of how to look after our environment.

The buddy system in school surrounds our children with role models that develop their aspirations and interests. Adapted games and reading activities ensure the children feel a sense of confidence and work together to achieve different challenges. Early Years is filled with resources that reflect the format used in future years and support independence. The unique celebration of individual and independent learning is displayed around the classroom, with each child having their own display square. Shared conversations between children and adults encourage a strong sense of pride and spark children's interest in learning. Our children love the sense of responsibility and independence that they develop from being part of daily routines, such as their involvement in the snack and washing up. We continuously share assessment with parents through photographs and insightful comments, focusing on the holistic progression of each of our children.

Click here

The Prime Areas

Personal, Social and Emotional Development

Communication and Language

Physical Development

The Specific Areas

Literacy

Mathematics

Understanding the World

Expressive Arts





The teaching of these areas of learning is practical and playful with support and challenge from adults in class sessions, small group sessions and when working with individuals. There is a combination of adult-led and teacher-taught sessions as well as stimulating continuous provision opportunities. Throughout all of these areas of learning, and at the heart of the EYFS Curriculum, are the "Characteristics of Effective Learning". At Grappenhall Heys, we strive to develop these key characteristics of "Playing and Learning", "Active Learning" and "Thinking Critically" in order to give the children the skills that they will continue to draw upon throughout their development.

Our learning environments, both inside and outside are continually enhanced to meet the different and developing needs of the children. We aim to ensure that these are always stimulating and engaging and that they are accessible to all children, regardless of where they are on their learning journey. The environments are developed to promote independence within our children and allow them to access the curriculum independently and confidently with the necessary level of support and challenge.


Within our EYFS Curriculum, children are assessed continuously through accurate observations. These provide us with information for future planning, not only for our individual classes but also for individual children's next steps in their learning. They enable us, as EYFS practitioners, to ensure learning is embedded and consistent and that all children continue to make outstanding progress within our EYFS setting.

At Grappenhall Heys, our curriculum recognises children's prior learning; provides first-hand learning experiences; allows the children to develop interpersonal skills; builds resilience and celebrates creative, reflective thinkers.

Each child is a unique individual and we welcome the opportunities presented by an evolving local community and a diverse world.


Throughout Early Years, we proritise the teaching of phonics and early reading in order to enable all children to access the EYFS and primary curriculums. Early reading and phonics skills provide a gateway to the curriculum and are crucial in removing barriers to learning.
Click here to view our Early Reading and Phonics page.
Early maths knowledge is also important as it helps children to recognise, create and describe patterns, which is essential for early problem solving skills.
Click here to view our Early Maths Page.
In the last couple of years, we have been developing our large outdoor learning environment. We are all so excited about the amazing facilities that we now have.
Nurturing Interests
By allowing the children to express their thoughts and ideas, interests can be nurtured and explored whilst simultaneously developing crucial areas of development that equip children to access the curriculum throughout their education. For example, every moment a child spends exploring and enjoying objects can help a child to become familiar with sounds and words.
Challenges
So many carefully captured challenges can be uncovered in a child's world of play. For example, at what point did these children decide the stone would become an animal, or the sticks could become shapes and how will the children go about completing this, completely independently.
Bringing the Outdoors... Indoors!

There is so much inspiration to be found in the world around us and children being able to relate to their environment in their everyday life is essential. By relating to our local environment, children are far more likely to re-apply a piece of knowledge and skill when they re-engage in that same item within and out of the school day. A road stop sign can become a 'p' painting focus straight from the outdoors - indoors!