Our Special Educational Needs and Disabilities Coordinator (SENDCo) and Inclusion Lead, Mrs Corinna Tyson, leads our staff in supporting children with special education needs and disabilities (SEND).




Please phone 01925 212540 to make an appointment if you have any questions about our school or your child.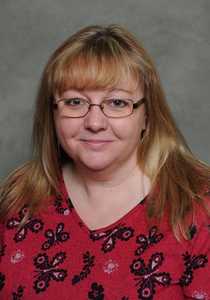 Our governor responsible for inclusion is Mrs Claire Lawton.
Special Educational Needs and Disabilities (SEND) at Grappenhall Heys Community Primary School
At Grappenhall Heys, we work together to support and care for all children and their families in our school community, including those with additional needs.
National guidelines state that all schools must adhere to the 'Special Educational Needs and Disability Code of Practice 0-25 Years' (June 2014) when deciding how best to support children with SEND. The Code of Practice supports schools and parents in the process of identifying and catering for SEND children and young people from birth to 25 years of age.
The Code identifies four primary areas of SEND:

1 Communication and interaction
2 Cognition and learning
3 Social, emotional and mental health issues
4 Sensory and/or physical needs
At Grappenhall Heys, there is a step-by-step graduated model of action and intervention to support children with SEND. We ensure that all pupils in our school are treated with respect and have full access to a broad and balanced curriculum.
Please refer to the documents below for further information.
Click on the links below to access relevant policies and for further information

Grappenhall Heys Parents Guide to SEND


SEND Code of Practice 0-25 (Government document)

Supporting Children with Medical Needs

Click here to access Warrington Borough Council's Local Offer.




Further information is available on our Policies page.